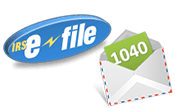 FREE TAX PREPARATION SERVICES OFFERED THROUGH THE DEPARTMENT OF EMPLOYMENT SERVICES
DISTRICT RESIDENTS WHO QUALIFY CAN FILE STATE AND FEDERAL TAXES for FREE
District residents who need help preparing and filing their 2011 state and federal taxes will not have to look far for relief. Beginning today, the DC Department of Employment Services (DOES) Project Empowerment program, in conjunction with MyFreeTaxes. com, will help individuals and families prepare and self-file their taxes online for free.
Any individual or family member that earns under $57,000 a year will qualify to receive help preparing and filing taxes at no cost. The service will be offered at DOES headquarters located at 4058 Minnesota Avenue, NE, adjacent to the Minnesota Avenue Metro station on the Orange Line, on the following dates and times:
Monday, February 27, from 12:00 p.m. to 6;00 p.m.
Tuesday, February 28, from 12:00 p.m. to 8:00 p.m.
Wednesday, February 29, 12:00 p.m. to 6:00 p.m.
Thursday, March 1, 12:00 p.m. to 8:00 p.m.
Friday, March 2, 9:00 p.m. to 5:00 p.m.
Individuals who want to take advantage of the service will need to bring proof of DC residency; a valid Social Security Number or Individual Taxpayer Identification Number (ITIN) for each family member and working adult in the household; W2s, 1099s, and other income forms; childcare provider name, address, and tax ID (if applicable); and bank routing and account numbers for checking and savings accounts.
Trained tax volunteers from the United Way Capital Area will be on hand to assist individuals and families with their 2011 tax filings.
For more information, contact David Thompson at 202-671-1904 or David.Thompson4@ dc.gov<mailto:David.Thompson4@ dc.gov>
Confidentiality Notice: This e-mail message, including any attachments, is intended only for the person or entity to which it is addressed and contains information which may be confidential, legally privileged, proprietary in nature, or otherwise protected by law from disclosure. If you received this message in error, you are hereby notified that reading, sharing, copying, or distributing this message, or its contents, is prohibited. If you have received this message in error, please telephone or reply to me immediately and delete all copies of the message.
Join Mayor Gray's One City * One Hire – 10,000 Jobs Campaign
"Putting District Residents Back to Work – One Hire at a Time"
Learn more at http://onecityonehi re.org